Market leading global order tracker
We're redesigning the new Global Order Tracker and will be using animations as a way of strengthening the brand, adding delight and improving understanding of what stage the user is at in the order process.
Develop a consistent illustration and animation style to be used across the Pizza Hut web and app experience
PROJECT
Global Order Tracker
CLIENT
Pizza Hut, YUM! Brands
MY ROLE
Define Creative Direction, Concept Art, Illustration, Animation & Final Production.
The tracker is initiated when the customer orders, and enters each stage as certain processes in store are completed. From the order confirmation to the preparation table to the oven & out for delivery – the tracker is designed to keep customers engaged and updated throughout the process.
PROGRESSION
Show visible sign
of progression.

COMMUNICATION
Communicate each
stage of the process.

CONFIDENCE
Show accurate order
arrival times.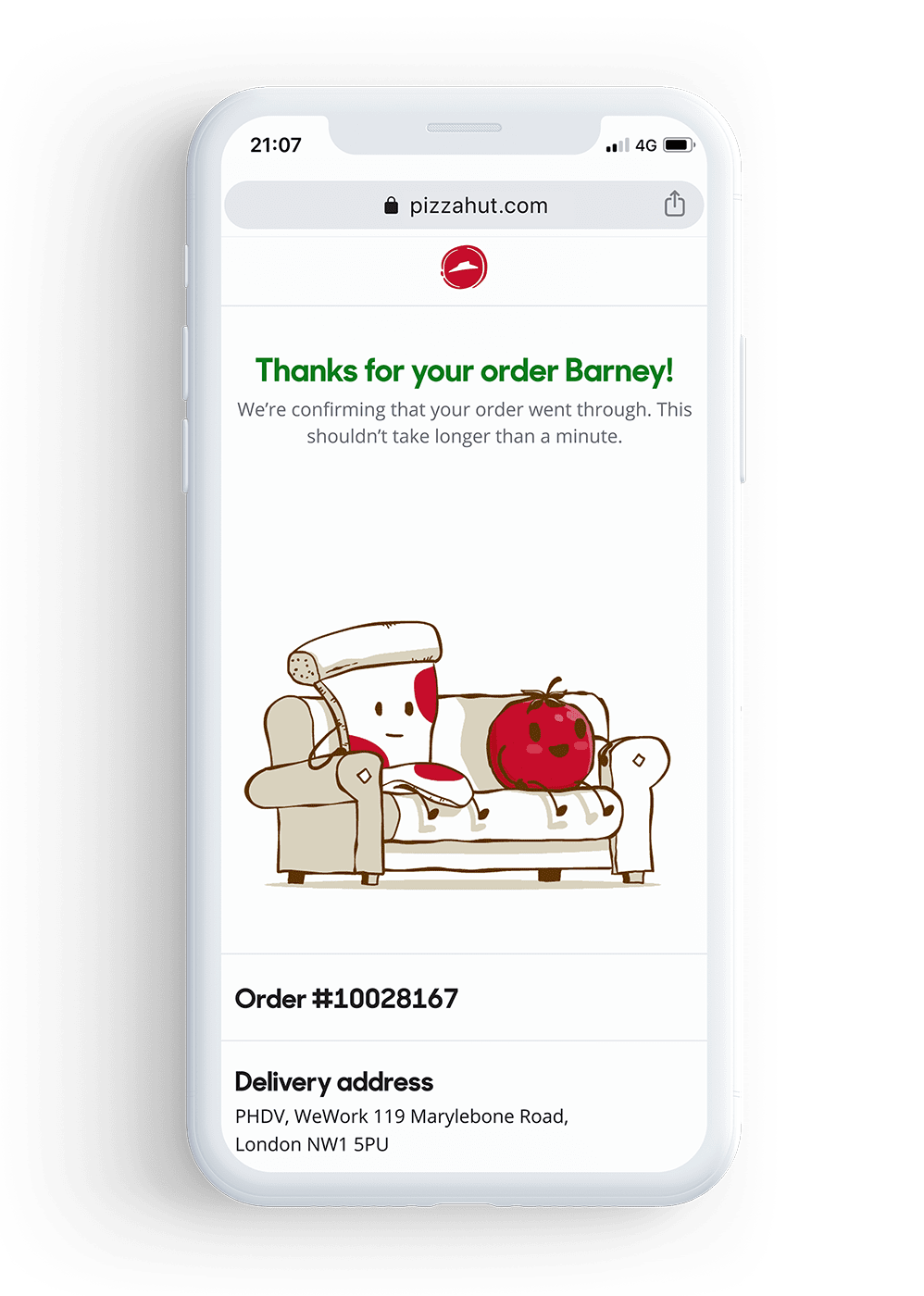 LOVE
Create a lovable,
brand moment.

FAMILIARITY
Make it distinctively
Pizza Hut.

JOY
Capture the joy of ordering
and receiving food.

Define an illustration style.
We benchmarked our concepts against existing brand guidelines, assets and materials. Then came up with our own set of guiding principles which included:
Using a limited colour palette, highlighting elements with red to increase sophistication and reinforce the Pizza hut brand colour.
Lines will be "imperfect" and shapes organic to give the images personality and a hand drawn feel.
We focus on the food – the ingredients are our hero, we never use real people.
The animations should work for all markets, Symbolism or imagery should be global.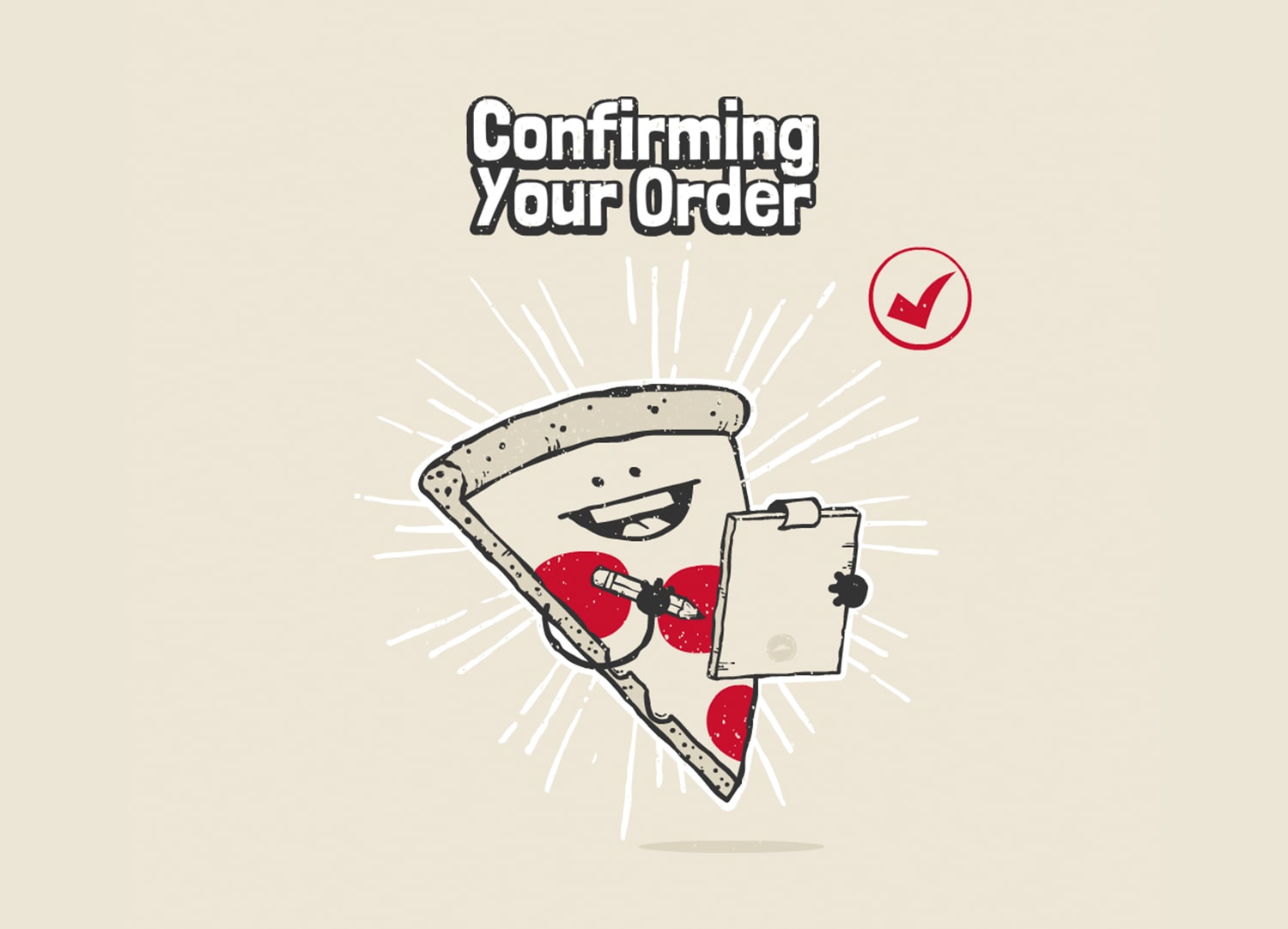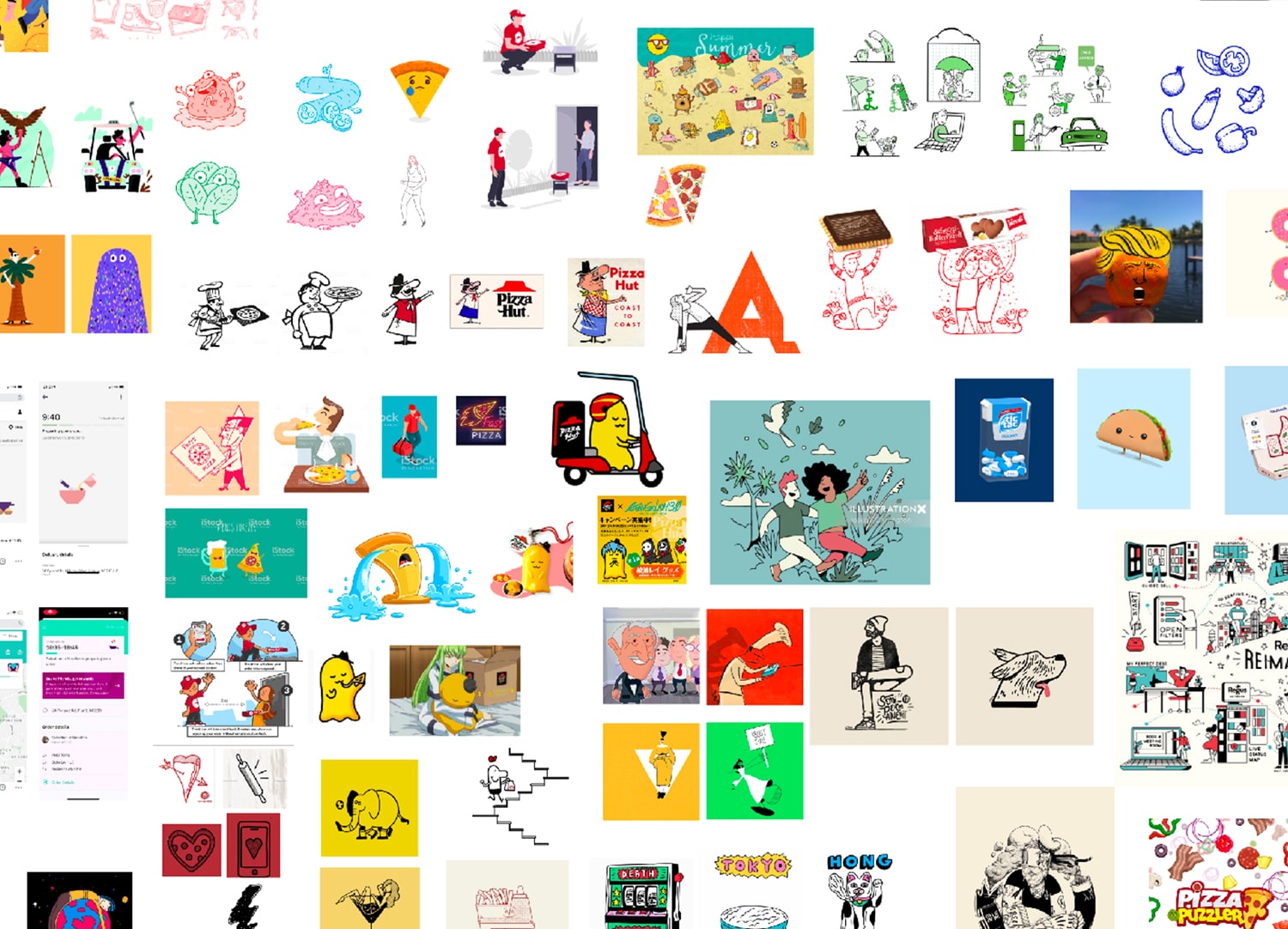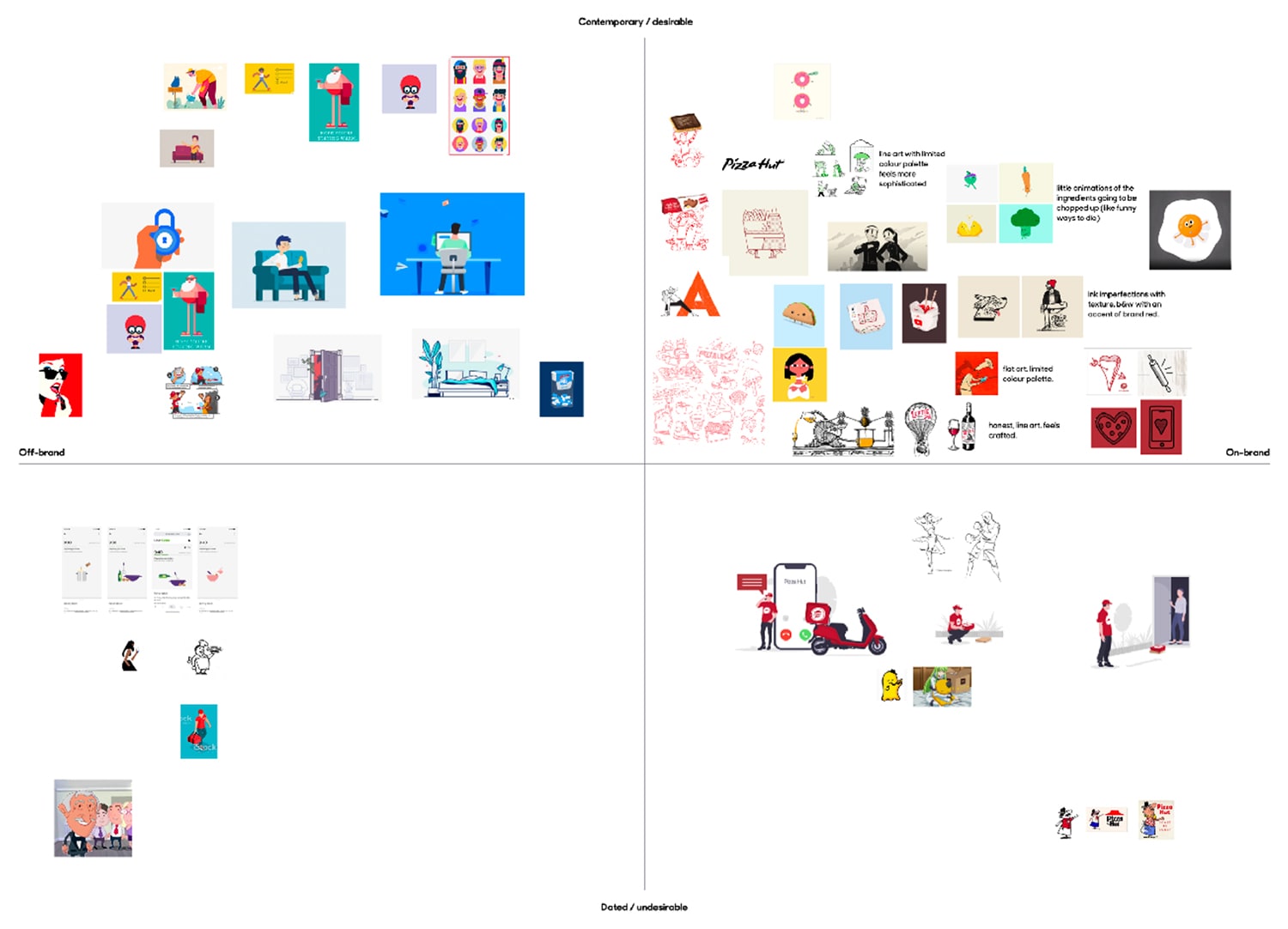 Early stage exploration & concept artwork.