Setting your organisation up for success.
At Pizza Hut we had reached a stage where we had rolled out our digital store to several markets and each market was running on average 10 marketing campaigns per year. Keeping the markets on brand was a challenge – this is where we introduced our Marketing and UX Guidelines Website:
One source of truth to create visual consistency throughout our global journeys.
With the aim to provide global marketing teams with the knowledge and confidence to succeed on the Pizza Hut platform.
PROJECT
Marketing & UX Guidelines
CLIENT
Pizza Hut, YUM! Brands
MY ROLE
UX, Design, Copywriting & Research.
Steps to creating a successful
Marketing Guidelines Website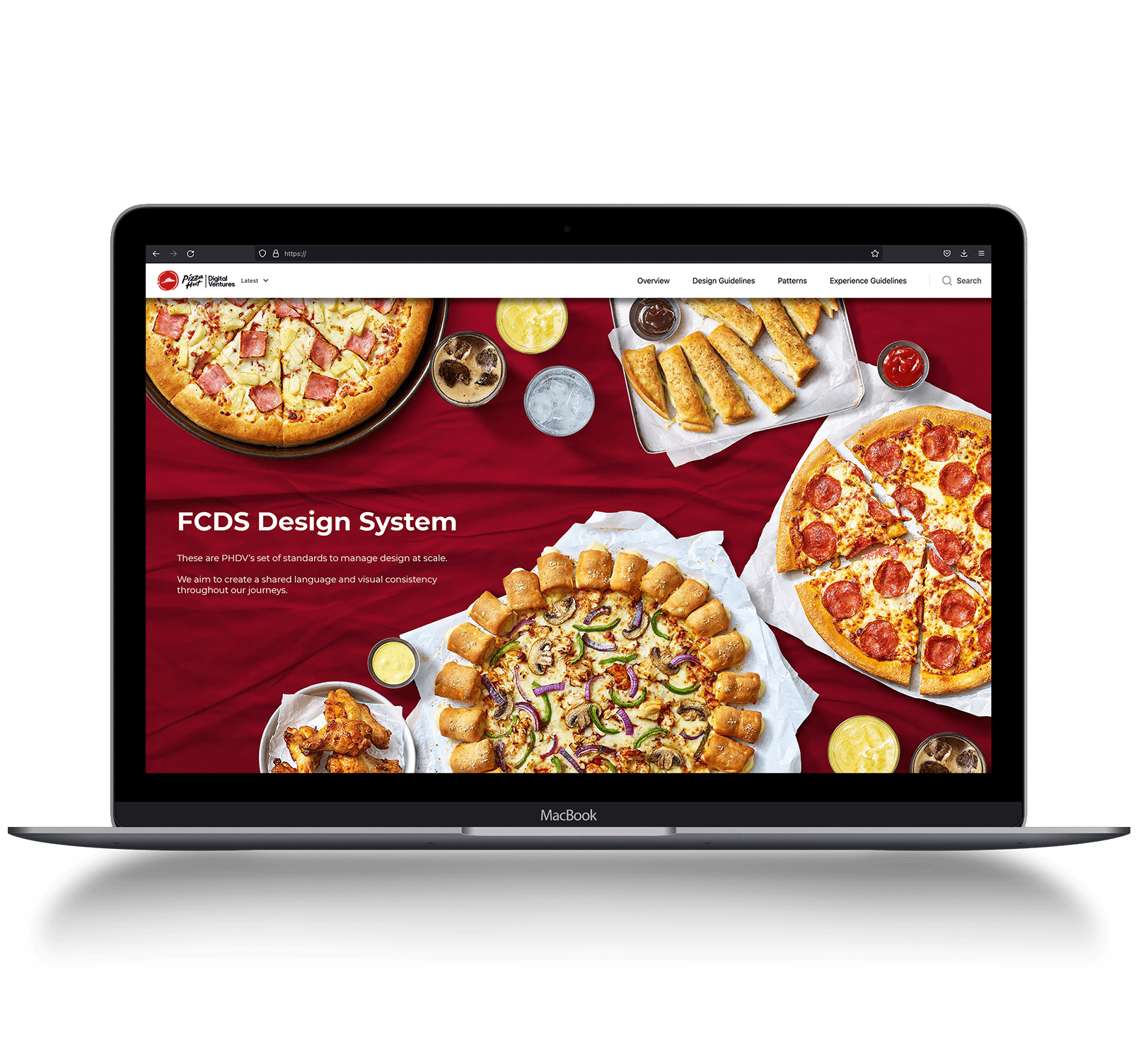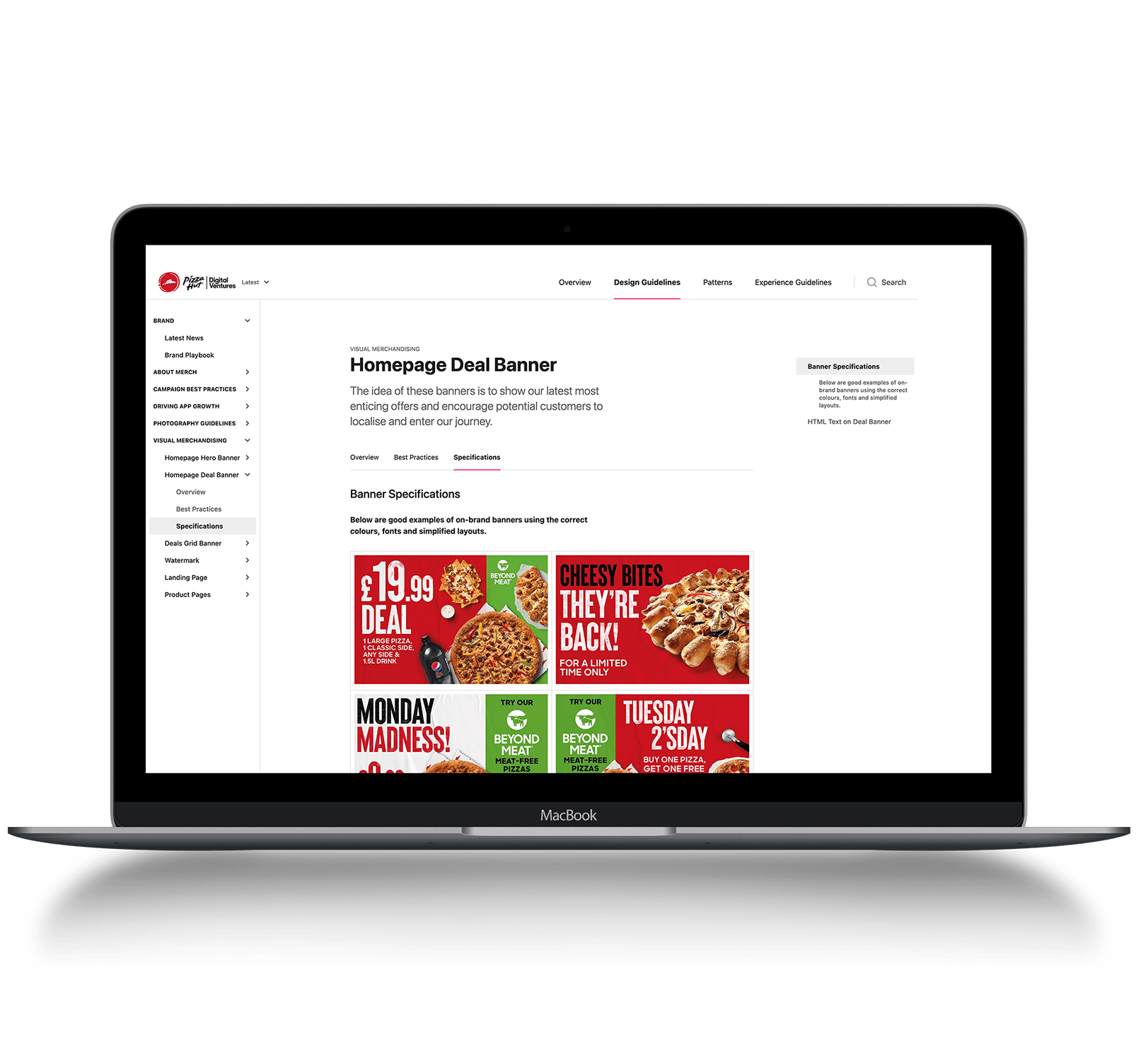 MARKETING & UX GUIDELINES
MARKETING & UX GUIDELINES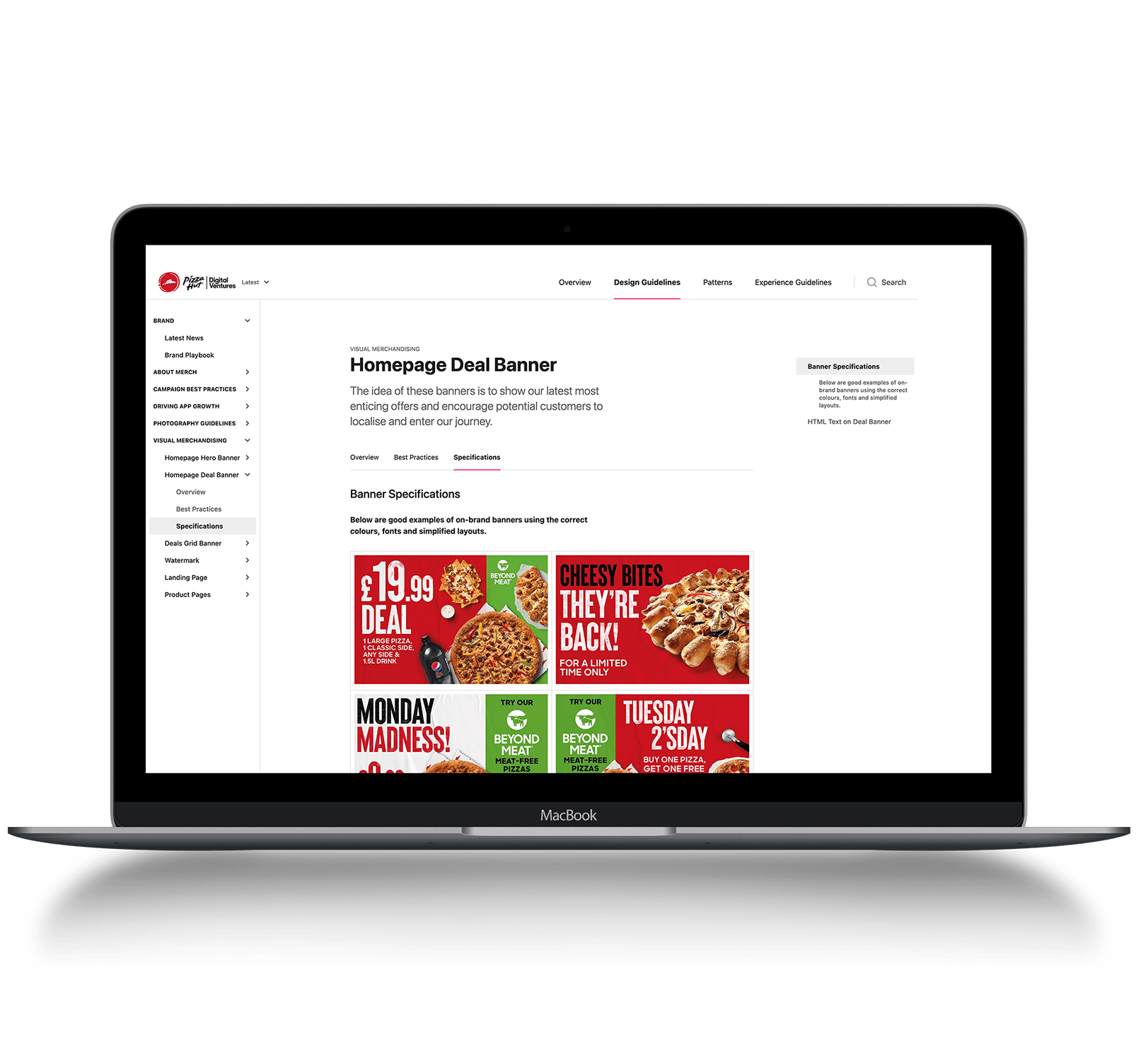 These guidelines ensure each design agency has the knowledge to build great looking, well performing and on-brand creative assets for all Pizza Hut markets.