DuckDuckGo
Branding
Design
Illustration
Animation
Global Rebrand – unifying the world's leading internet privacy company.
With an expanding suite of new privacy solutions, including Email Protection, App Tracking Protection and first-ever Desktop Apps for Mac and Windows. DuckDuckGo is on a growth trajectory presenting a great opportunity to introduce a fresh new direction in branding.
CHALLENGE:
For a rapidly growing trusted brand – it needs a memorable brand style which lends itself to longevity and versioning of it in the future; which can also extend into other products.
SOLUTION:
A conceptual and visual thread to unify the global re-brand at every touchpoint.
"Leave-No-Tracks", a visual metaphor and identity system in one.
It's familiar with the leave no tracks in nature concept & connects the dots easily to being tracked online.
It implies the tracker-blocker functionality which is a core DuckDuckGo solution.
Below is the start of strategising, ideating, refining and implementing the Leave-No-Tracks Rebrand.
Defining the brand illustration:
Thinking about the DuckDuckGo brand, audience & competitors..
Although DDG has a serious purpose -it has a playful brand and we should lean into this.
The audience is diverse yet socially conscious and values privacy.
Google has a 'clinical' feel – we need a style to set us apart, something which feels more hand-crafted, authentic & 'real'.
Research illustration styles & mediums.
Exploring all possible illustration styles including; line art, abstract, vintage, realistic, minimalistic etc. (include images)
Exploring the different processors and mediums to achieve the desired effect including; digital, vector, collage, ink, graphite, markers etc.
Choosing a direction:
Deliberately steered the illustrations away from the popular corporate style that uses flat geometry and generic people.
Developed a new style which feels organic – it feels real.
"Bringing personality, movement and energy into a new illustration style that draws you into the world of DuckDuckGo.

Rob Heasley

Design & Illustration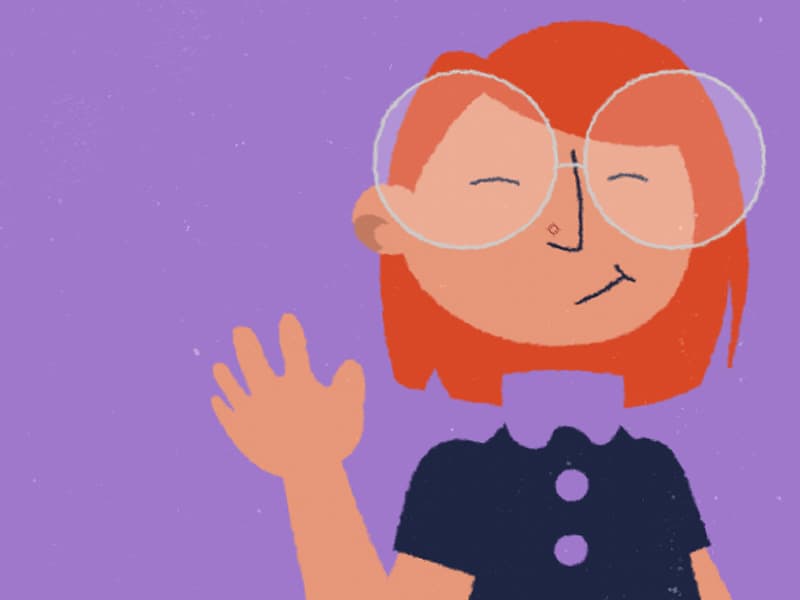 DUCK DUCK GO – ANIMATED SHORT
Concepts across multiple formats.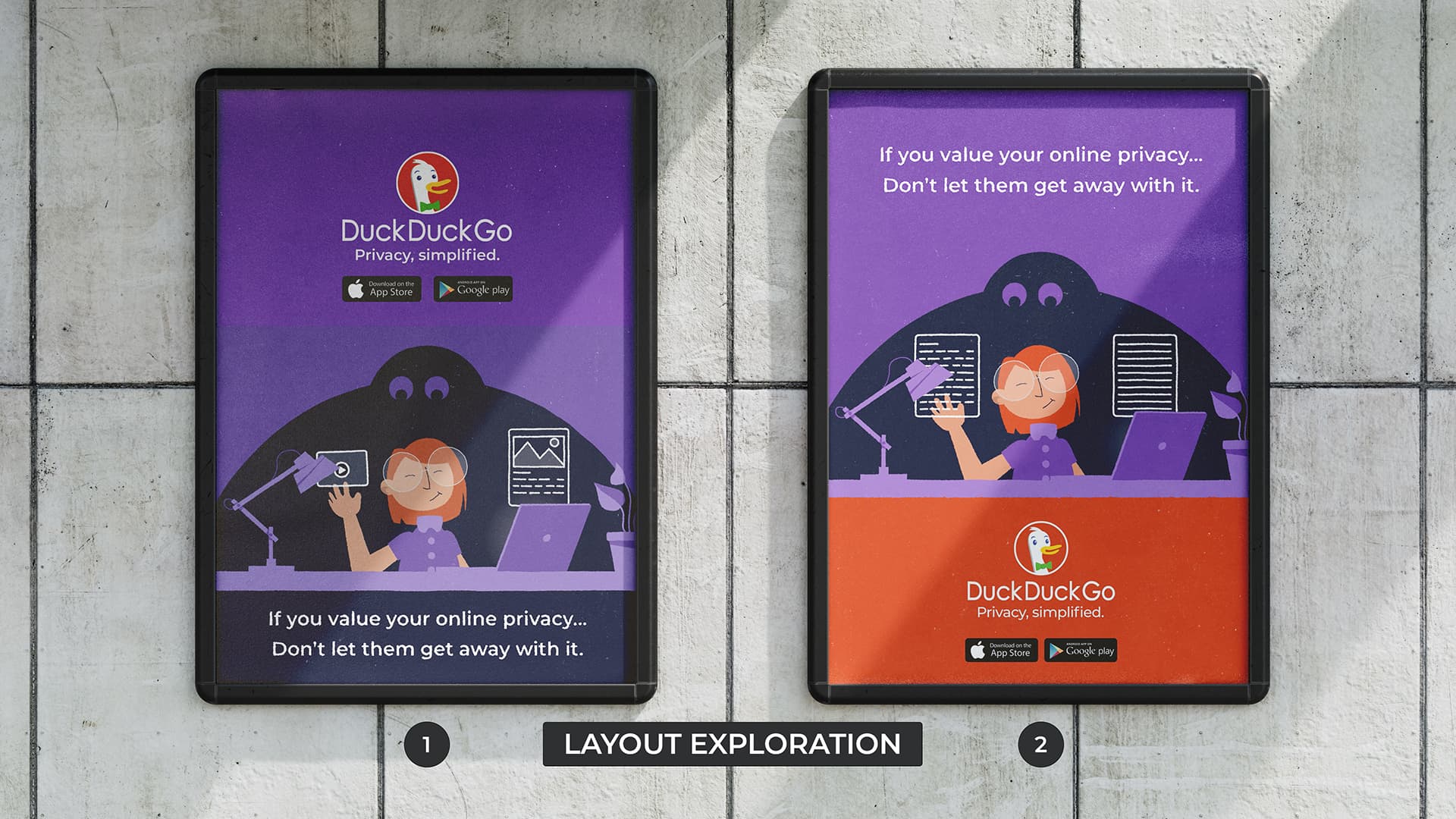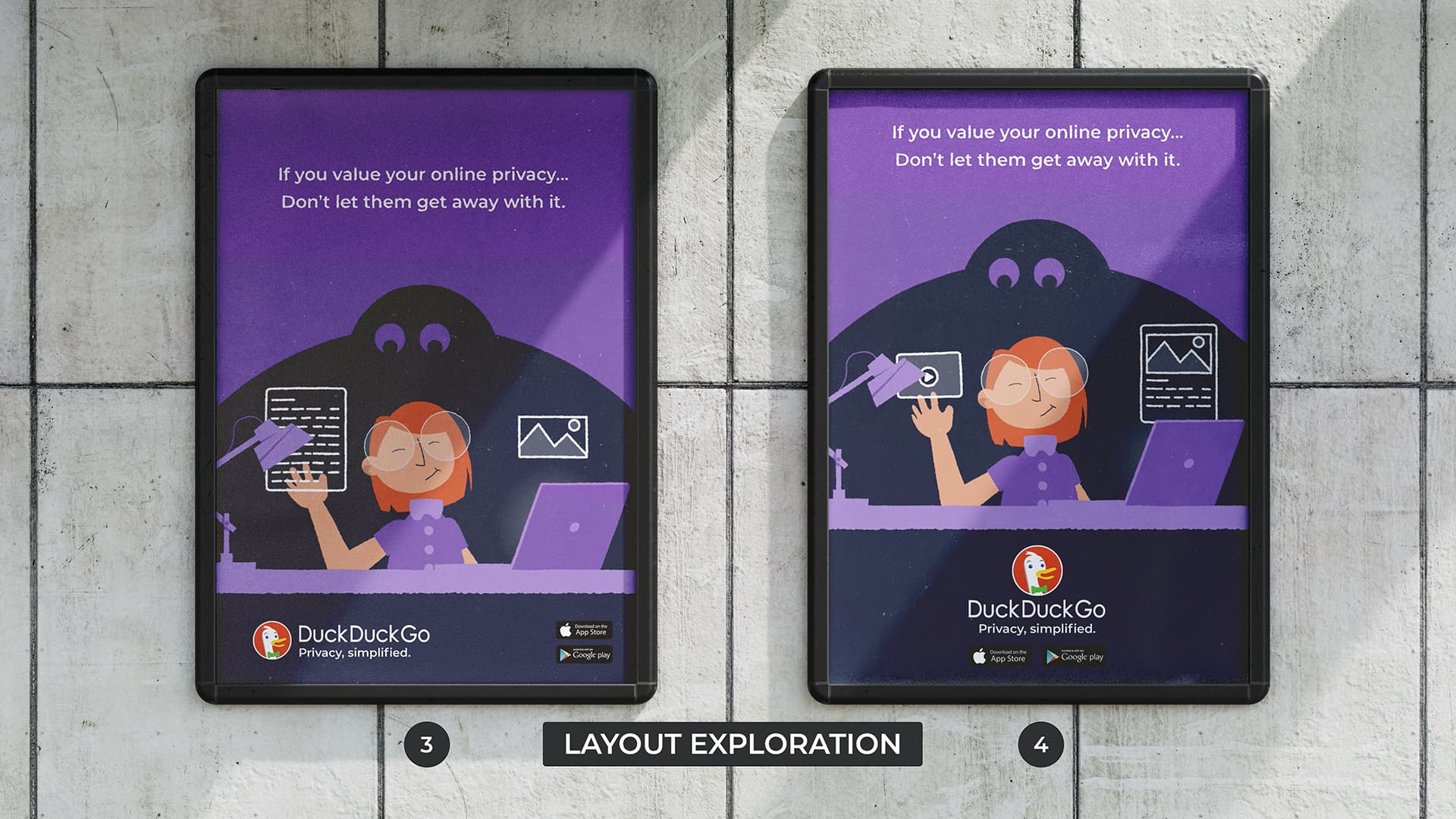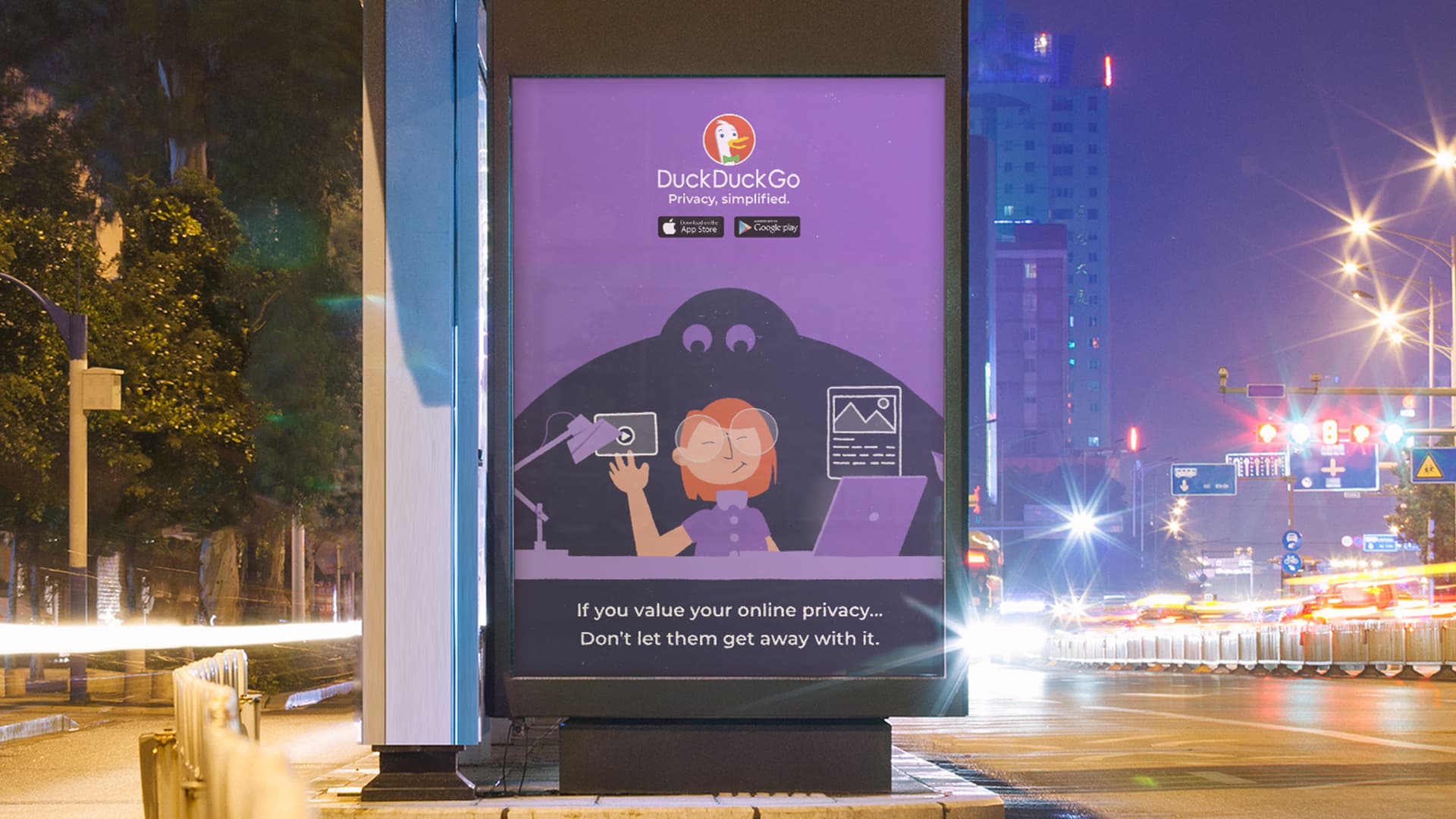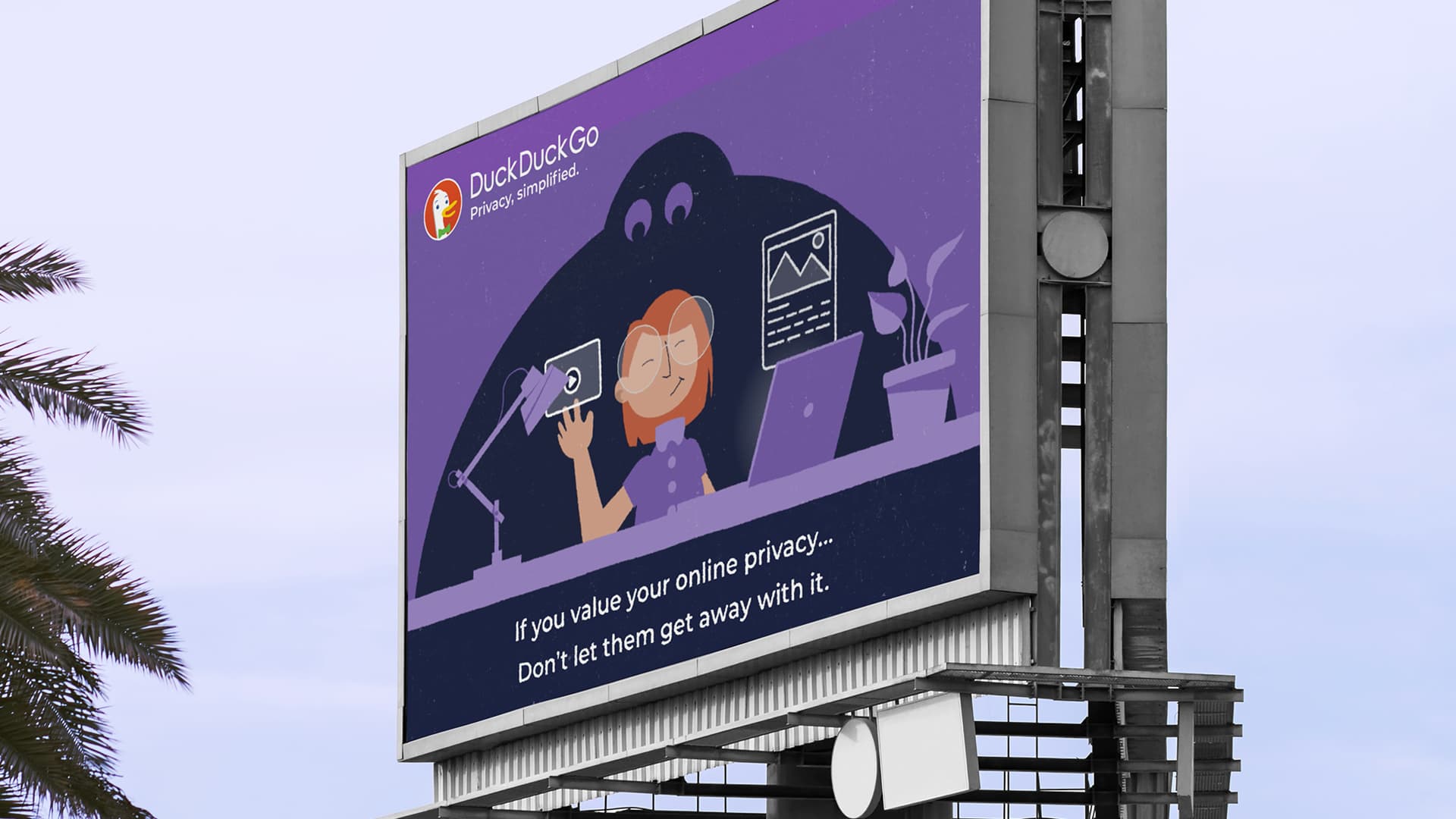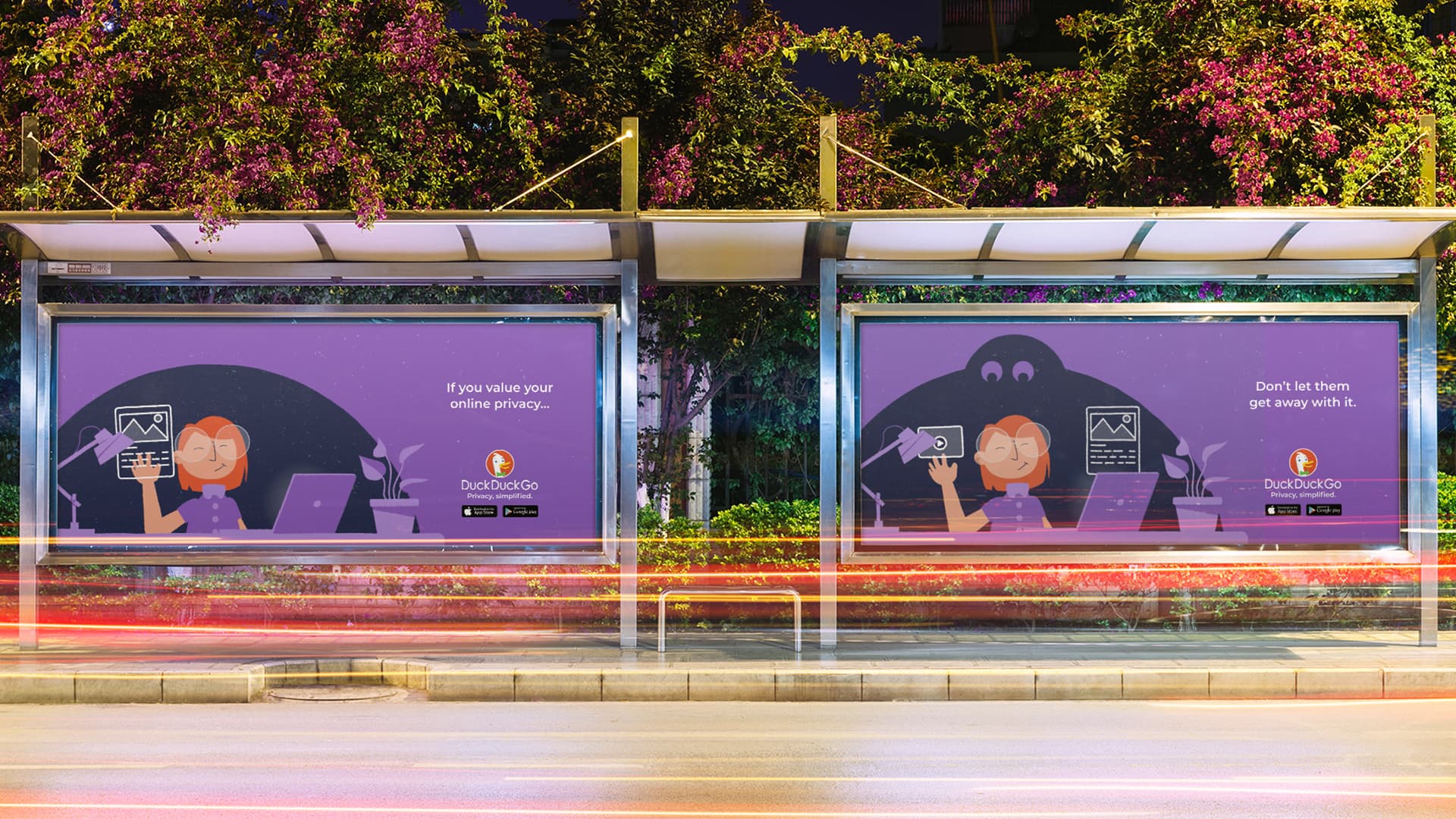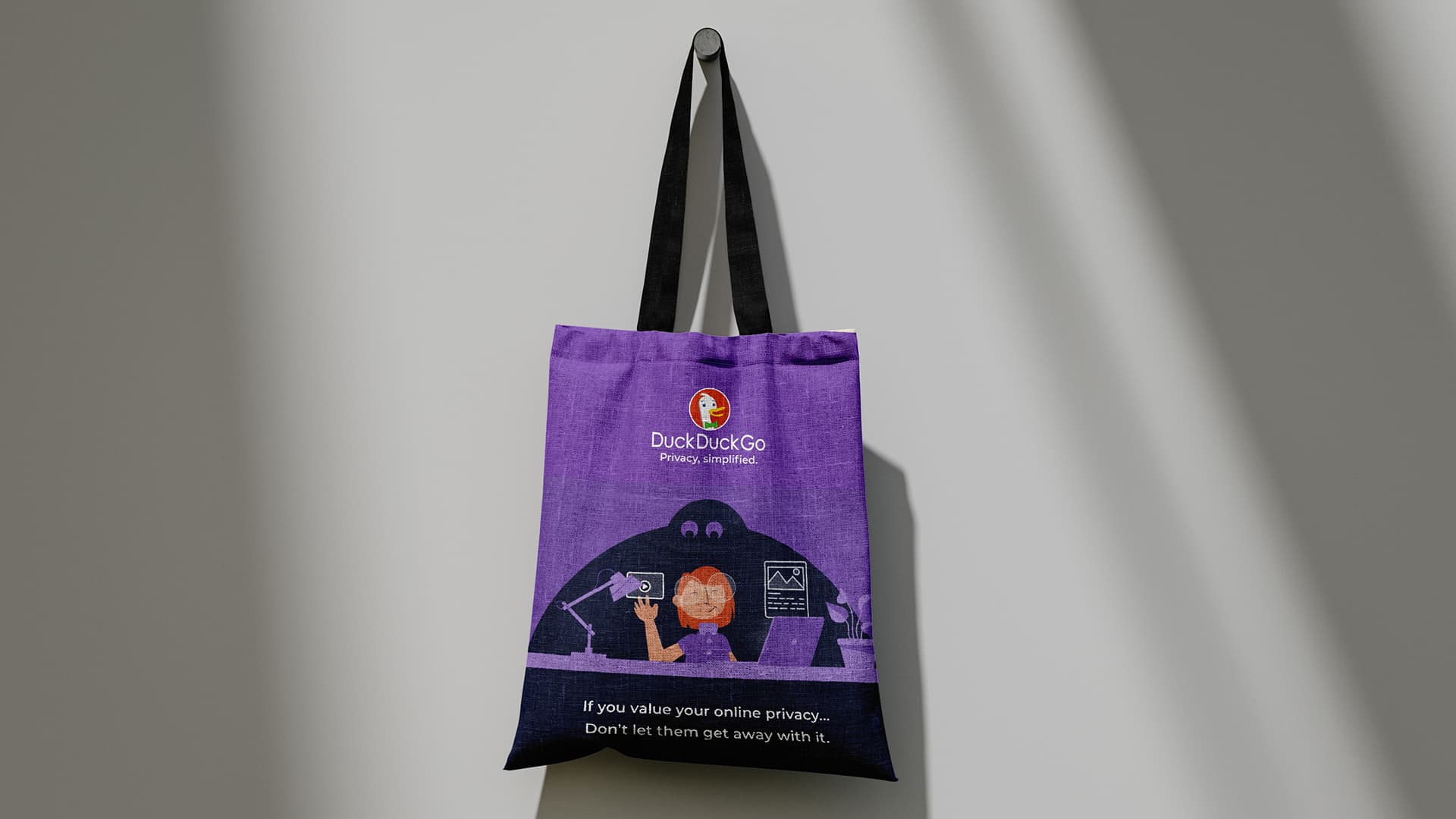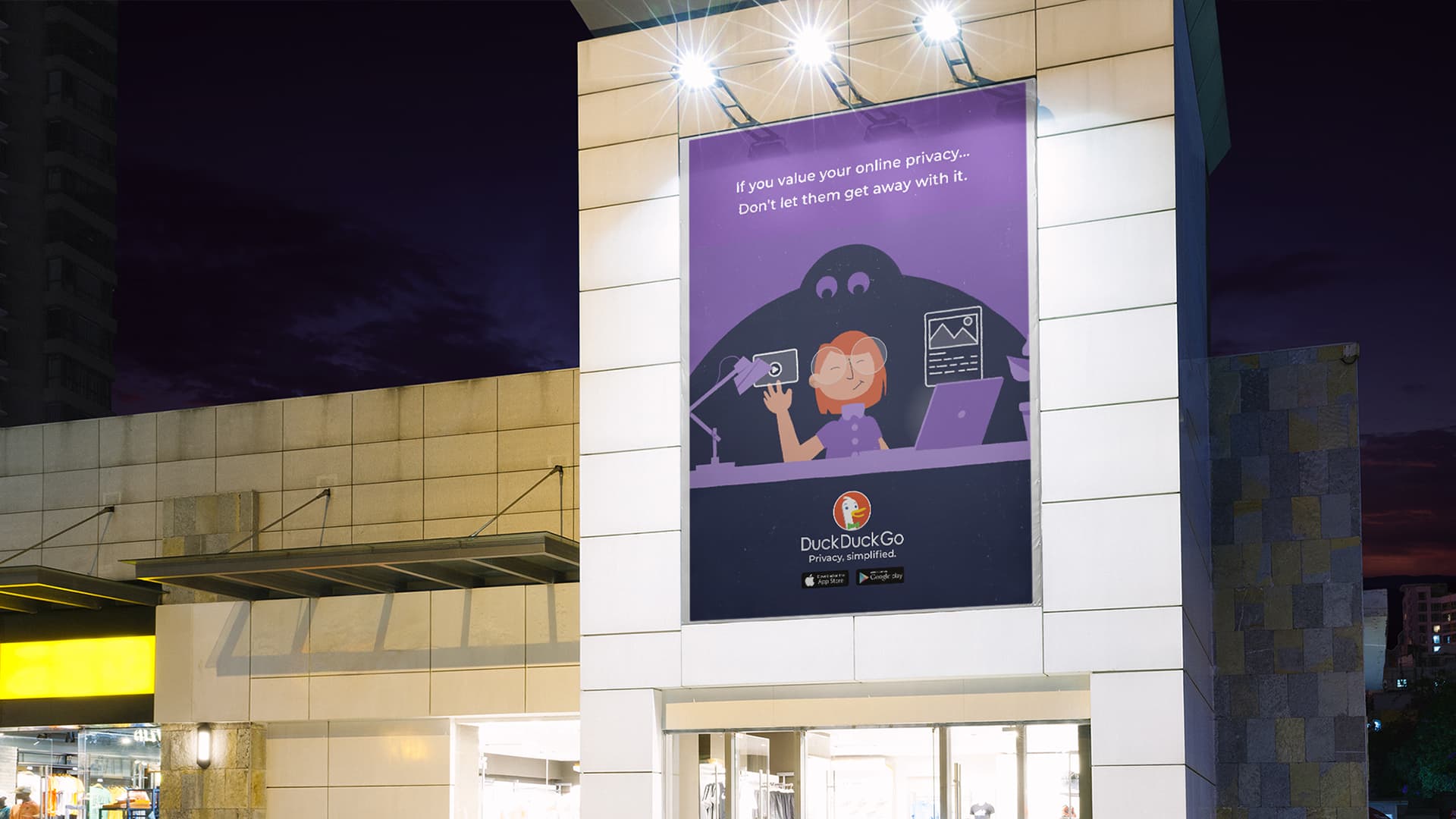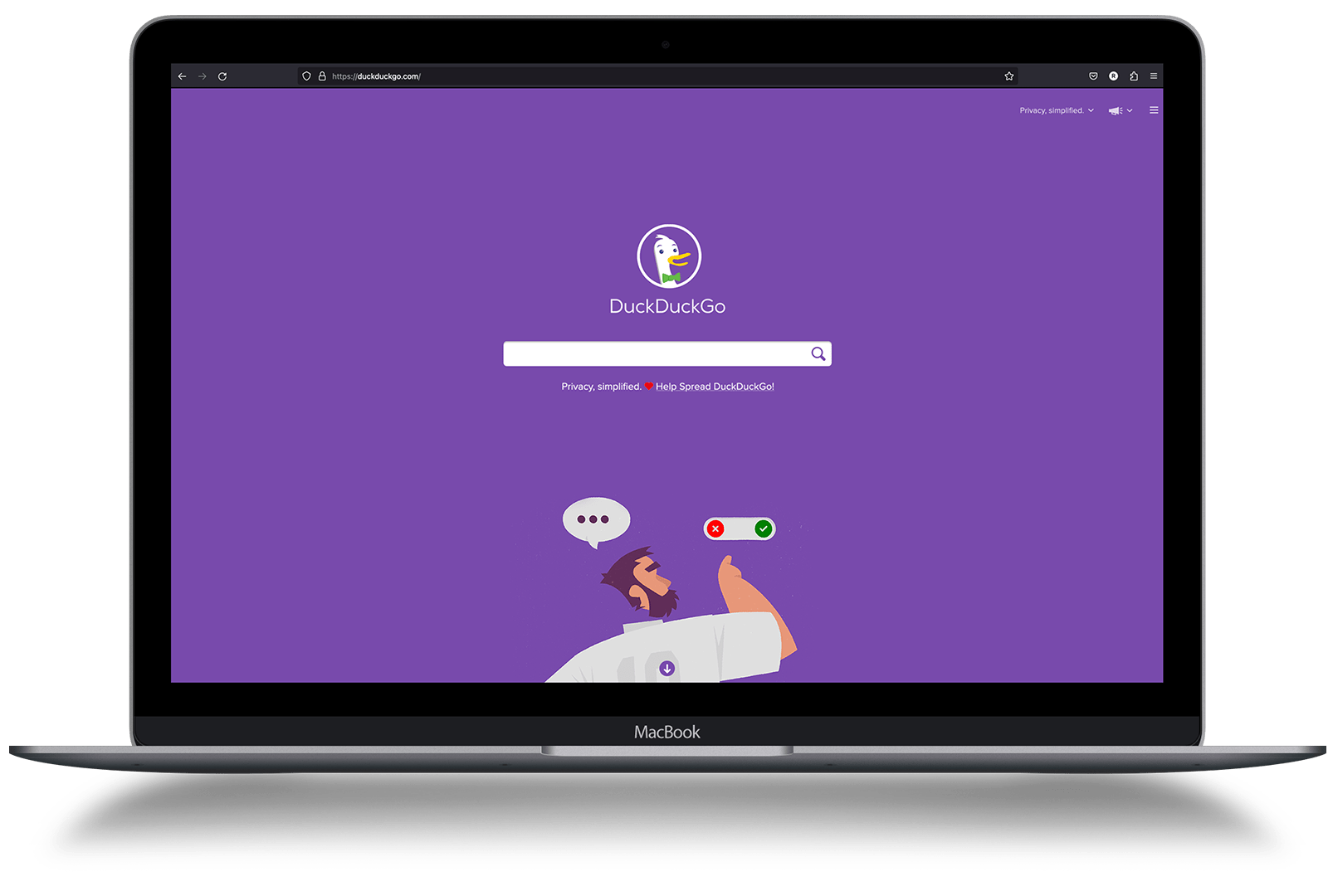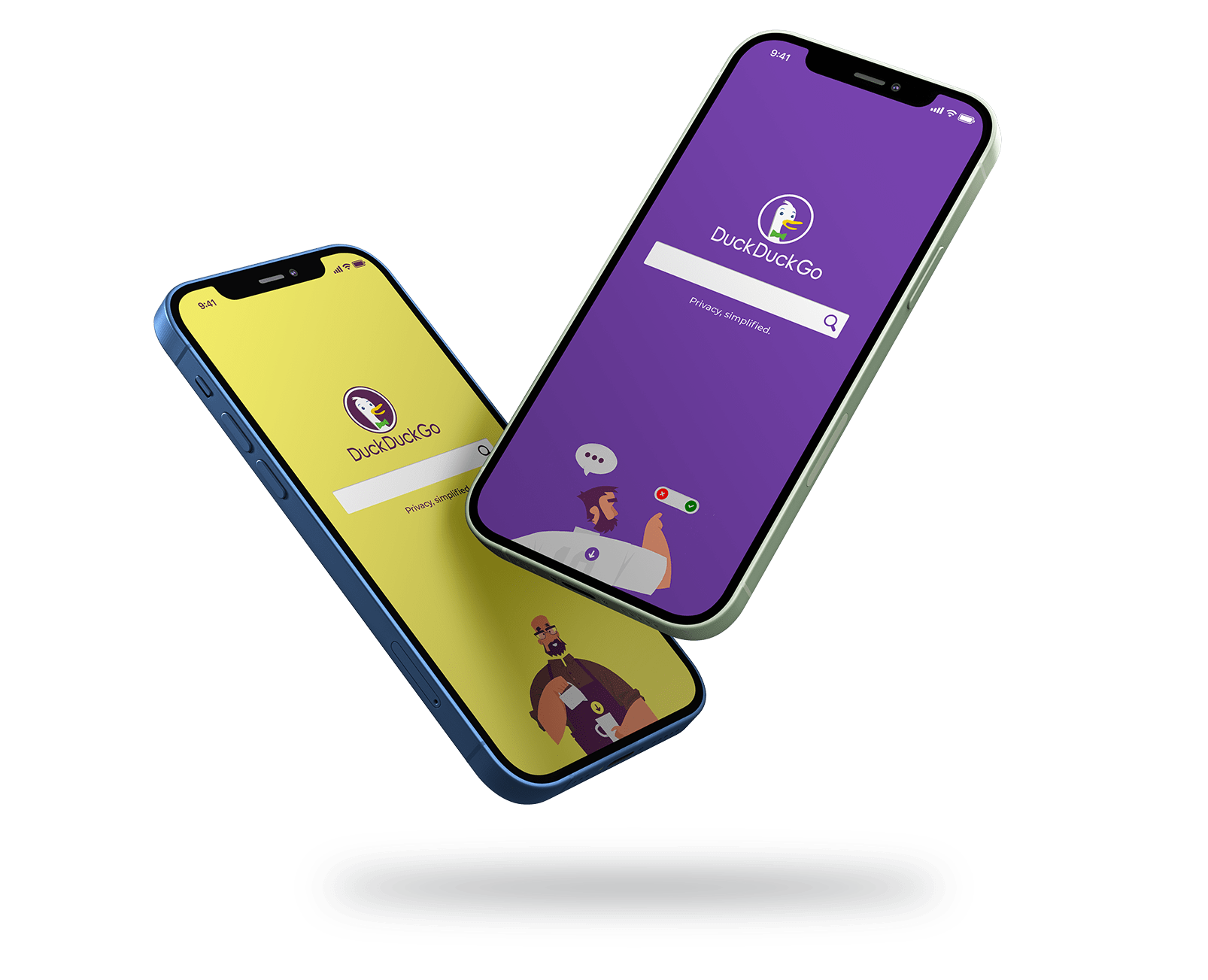 Longevity - 'Leave No Tracks' Films
With a bold, easily recognisable style that DuckDuckGo can 'own' – this fresh new direction could be developed for years to come.
Film 03:
Curtain Twitcher